Description
Quality
Compact, portable, ultra-light and extremely robust, the IMAGO S is the ideal scanner for all veterinary applications – bovine, equine, swine and small ruminants.
Thanks to a very high image resolution, the operator can make extremely fast and reliable diagnostic ultrasound in all circumstances.
The ultrasonography can be done very young with these Images qualities of Imago S
Portable
Thanks to its ultra-compact size, the IMAGO S is the portable ultrasound machine by excellence.
The interchangeable lithium ion battery allows you to work wherever and whenever you want, with hours of continuous use, and the newly designed carry straps offer greater comfort and freedom of movement.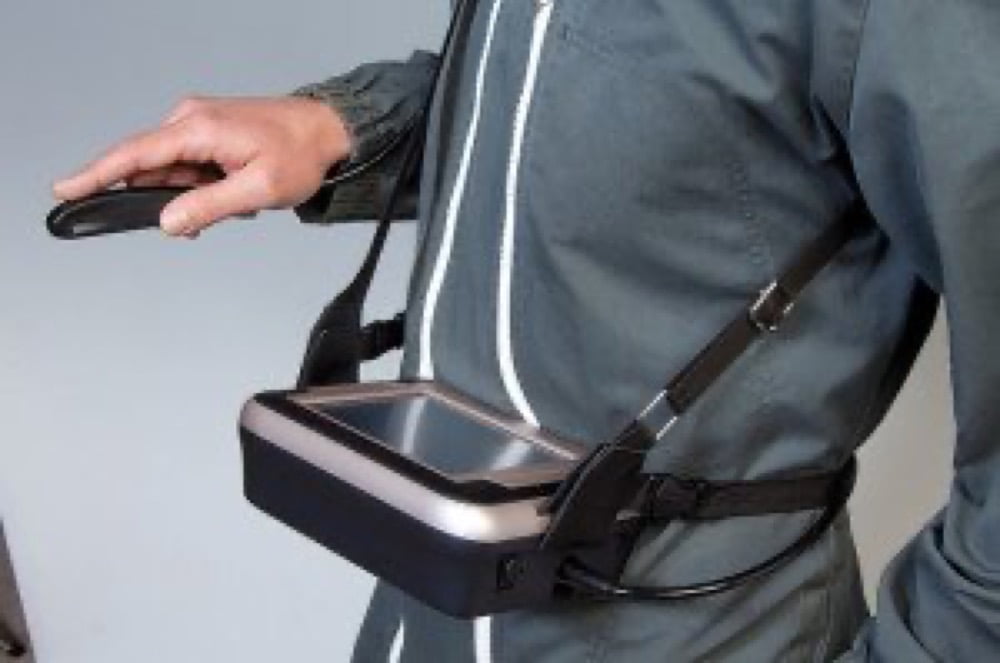 Specialized
Featuring the very latest digital technology IMAGO S can be used with sector transducers abdominal or rectal.
The IMAGO S can be used either with a standard sector probe (sows) or a sector rectal probe (cows, sheep and goats).
User-Friendly
Easy and fast as well in the handling as in the use on a daily basis, the user-friendly aspect is the key word in the interface. The quality in ergonomics, the multiple automatic functions as well as the customizable data make the Imago S a pleasant, easy and fast ultrasound to use and work with.
Why No Fan?
This device has no ventilation system, eliminating the possibily to damage the electronic component inside with water or dust.
Hardware and Updates
Using the digital conception (processor + FPGA) allows the IMAGO S hardware and software to be upgraded in the future, this means you are always using the latest technology.
To view the Imago S clip on your computer, you need to install this software
1. Specification :
•Weight: 1,8 kg
•Screen: 6,5″
•Touchscreen
•Interchangeable battery
•Large autonomy
•Intuitive user interface
•Magnesium body
2. Imaging mode :
•B, B+B
•B+M mode
•Zoom
•Focus
•Cineloop
•Text and Annotation
•Protocol
•Measurements and tables
•Images and clips storage
•DICOM
3. Peripherals :
•Video composite
•USB
•DC Output
•Bluetooth transmission
4. Clinical Applications :
•General
•Gynaecology
•Obstetrics
•Abdominal